Last Updated on March 6, 2023 by bilal
Custom lanyards can be designed with a variety of features, such as different materials, colors, and attachments. What is a good website where I can order a customized lanyard? There are several worth mentioning websites that make custom lanyards at affordable rates. Custom lanyards are often used by businesses and organizations for their employees, volunteers, or members to display their identification badges or credentials. They can also be used for promotional purposes, as custom lanyards can feature the company or organization's name or logo, making them a useful marketing tool.
Custom lanyards can be made from different materials, including polyester, nylon, woven, tubular, and satin. They can also feature a range of attachments, such as swivel hooks, bulldog clips, and badge holders. The design possibilities for custom lanyards are endless, making them versatile accessories for a wide range of uses. There are many websites where you can order customized lanyards, but here are a few popular options:
Custom Ink (www.customink.com) – Custom Ink allows you to design your own lanyard using their online design tool. They offer a wide range of lanyard styles, colors, and attachments.
Austin Trim (www.austintrim.co) ­– Austin Trim makes unique, budget-friendly, and impressive custom lanyards that will take your brand to new heights.
Lanyard Depot (www.lanyarddepot.com) – Lanyard Depot offers a variety of customizable lanyards, including polyester, nylon, and woven lanyards. They also offer a quick turnaround time for orders.
4imprint (www.4imprint.com) – 4imprint offers a wide variety of promotional products, including customizable lanyards. They have a large selection of colors, styles, and materials to choose from.
Custom Lanyards 4 All (www.customlanyards4all.com) – Custom Lanyards 4 all specializes in customized lanyards and offers a wide variety of styles, attachments, and colors.
How To Choose An Online Custom Lanyard Maker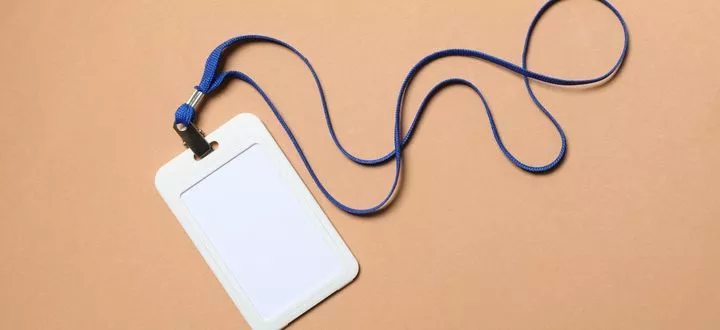 Choosing the right online custom lanyard maker can be challenging with so many options available. Here are some factors to consider when choosing an online custom lanyard maker:
Quality
Look for a maker that uses high-quality materials, printing methods, and production processes to ensure your lanyards are durable and long-lasting.
Customization Options
Choose a maker that offers a variety of customization options, such as material choices, colors, attachments, and printing options, to help you create a lanyard that meets your specific needs.
Price
Consider the pricing structure of the custom lanyard maker, including any additional fees, such as setup charges or shipping costs, to ensure the final cost fits your budget.
Turnaround Time
Look for a maker that can deliver your custom lanyards within your desired timeframe, particularly if you have a deadline or event date.
Reviews And Reputation
Read customer reviews and testimonials to get an idea of the maker's quality, customer service, and delivery times. You can also check if they have any accreditations or certifications that attest to their quality standards. By considering these factors, you can narrow down your options and choose the best online custom lanyard maker for your needs.
How To Use Custom Lanyards
Custom lanyards are versatile accessories that can be used in a variety of ways. Here are some common uses for custom lanyards:
Identification
Custom lanyards are often used to hold identification badges or access cards for employees, volunteers, or event attendees.
Promotions
Custom lanyards featuring a company or organization's name or logo can be used as promotional items at trade shows, conferences, or events.
Membership
Custom lanyards can be used to identify members of a club, organization, or team.
Fundraising
Custom lanyards can be sold as fundraising items for schools, charities, or other organizations.
Convenience
Custom lanyards can be used to hold keys, cell phones, or other small items, making them easy to access and keep track of.
Conclusion
In this segment, we discussed what is a good website where I can order a customized lanyard. There are several worth mentioning websites that make custom lanyards at affordable rates. Be sure to review their customer reviews, shipping policies, and return policies to ensure a positive experience